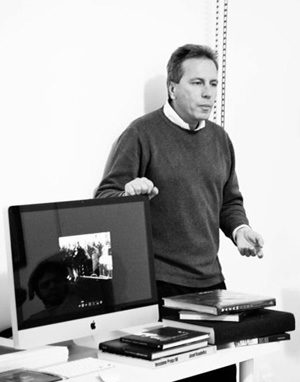 Mauro Benedetti has visited five continents, over 30 countries and hundreds of sacred and historic sites. He has photographed places that reflect the passions of conflict, worship, and man-made and natural beauty.
He regularly attends photography workshops around the world. In 2015, he was part of a master class in street photography with the renowned Alex Webb.
His background as a professor and his longtime study of the art and application of photography in Italy, the U.S. and Israel make him a natural at leading groups around his native city of Rome. He is the author of two photography books: Rome: Stone and Story (RDA 2011) and "Riflessi di Confine" ("Reflections of the Confines", catalog from his solo exhibition at the Sabatini Gallery, Rome). One of his photos appeared in the 2016 show at Museo Trastevere, "Via! Street Photography from Hamburg to Palermo". His works have been included in several international Street Photography books, including WE! 2015. His photography column "Light Upon…" appears regularly in Italian Journal magazine. He is a member of MAKRO Press. 
To see more of Mauro's work, please visit his photography website. Read our interview of Mauro here.
Giulio D'Ercole
Since 1989, Giulio D'Ercole has been working internationally in Photography, TV, Film and Media production. In 1997, he moved to New York to become TV Senior Producer at RAI. After six years, in 2003, he moved to Kenya where he founded Canvas Africa Productions, a media company focusing on social and humanitarian issues. Through his documentaries and photo reportages he has witnessed the living history of Africa and the impact of development projects on people and their society.
Giulio has worked on such topics collaborating extensively with major UN Agencies and NGO throughout Africa,portraying the hardship of life in the most remote areas of the continent. His work has often been successfully used in visibility, funds and awareness raising campaigns.
His professional skills range from creative photography to program management, from film making to production team working, from strategic planning to journalism and script writing. Thanks to these skills Giulio can follow a communication project from its start-up phase, to its production, distribution and monitoring stage, always creating compelling, eye-catching narratives and visual material.
His photo reportages have given life to many successful exhibitions, held by the Italian and French Institutes of Culture, shown and sponsored by UN Agencies, the American and the German Embassies, and exhibited by numerous art Galleries in Africa and in Italy.  Giulio's photos were also selected by the Biennale di Venezia, and they have been acquired by the photo art gallery Alidem in Milan.
In 2014 Giulio returned to Rome, his beloved hometown, and he is presently engaged with a long-term global multimedia project on migration and cultures.
Thanks to his open and friendly personality, and his rich professional background, Giulio is the perfect trainer for a fun and yet educational and informative photography workshop.
Read our interview with Giulio here.
Brian Koperski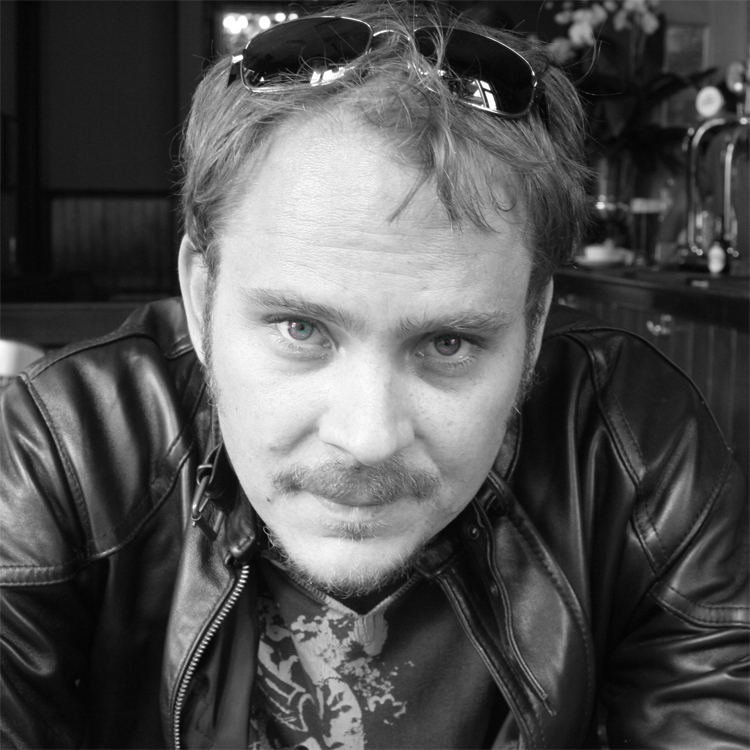 Brian is originally from America, and has been studying and working with Digital Media for over 2 decades. He has a degree in Architectural history which is the driving factor that brought him to Rome to visit and eventually to live. Brian knows the history of Rome, and his passion for exploring the historic city is reflected in his photography and media productions, as he is always looking for the best light and positions, affording superior results in his work. While architecture and landscapes are his preferred subjects in Rome, he also enjoys the variety of still life, and the urban/street opportunities that Rome is full of. He has worked internationally for the past 10 years creating a wide variety of digital media projects, as is currently teaching digital media, photography, and videography in Rome.
Brian's talents extend well beyond the lens of the camera, as he is also a certified Adobe Advanced Photoshop user. His techniques of precision photo correction and HDR processing have created internationally award winning photos. His goal is to combine traditional photography with the right mix of digital processing to attain beautiful photographs of Rome. He shoots both photography and video using Canon products.
Read our interview with Brian here.
Suzanne Preparata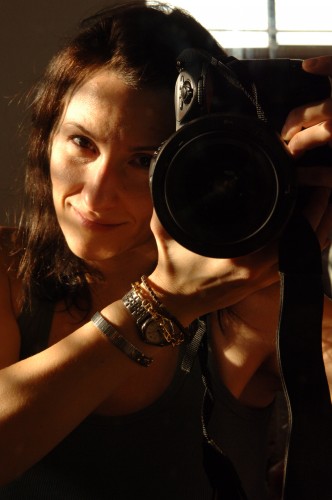 Suzanne Preparata has more than 20 years experience in the world of photography. From founding a successful wedding photography and portrait studio in Seattle to working in a fine art photography gallery, she has also done extensive travel and landscape photography in the far reaches of the globe. Her portraiture includes 'body-as-landscape' figure photography, pin-up style portraits – and event artistic, "living" still lifes. Her philosophy is that "the camera is an interpretive, subjective medium, a tool that can be used to create visual, emotional impact". This and her expertise in lighting make her one of our leading workshop guides.
Dario Corso
Dario Corso loves and uses photography as his tool to tell the world a story for as long as he can remember. He has attended several photography courses including photographic language and ancient printing techniques. Two of the most impactful workshops were with Sandro Iovine and Patrice Terrace and helped him refine his photojournalistic techniques and practice tell a story solely through a single image. He uses both digital and analog photography, yet has a particular passion for the world of Lomography.
Dario has a Ph.d in Economics Research. He teaches a technique called Photovoice – a qualitative research method based on the photographic narrative.
Dario has always lived in Palermo, making him a fountain of knowledge on the city, including both its most magnificent and most challenging sides. When documenting Palermo, he advises others to use color and black and white as narrative instruments. He can show you why these are much more than just chromatic choices in his Palermo itineraries.