The first large-scale retrospective look at the work of Elliott Erwitt is happening in Tuscany; the exhibition "Elliott Erwitt – Personae" consists of over 120 curated photographs by Biba Giacchetti, chosen by Erwitt himself.
Often coined as man to capture "human comedy," Erwitt's work remained traditional to the style of black and white in his artistic and news work, only rarely gracing his photos with color for commercial pursuits.
The show takes place from 21 April – 9 September 2018 and stands in the Castello Carlo V in the historic city of Lecce, Italy. Photographers of any level can appreciate this amazing opportunity to see a rare perspective of Erwitt's work in color.
While Erwitt spent his childhood growing up in Italy, he's known for being an American photographer. Once Erwitt hit puberty, his family moved to New York, then to Los Angeles. The seeds for a successful photographer's career were planted in high school, where he worked in a darkroom processing commercial movie prints.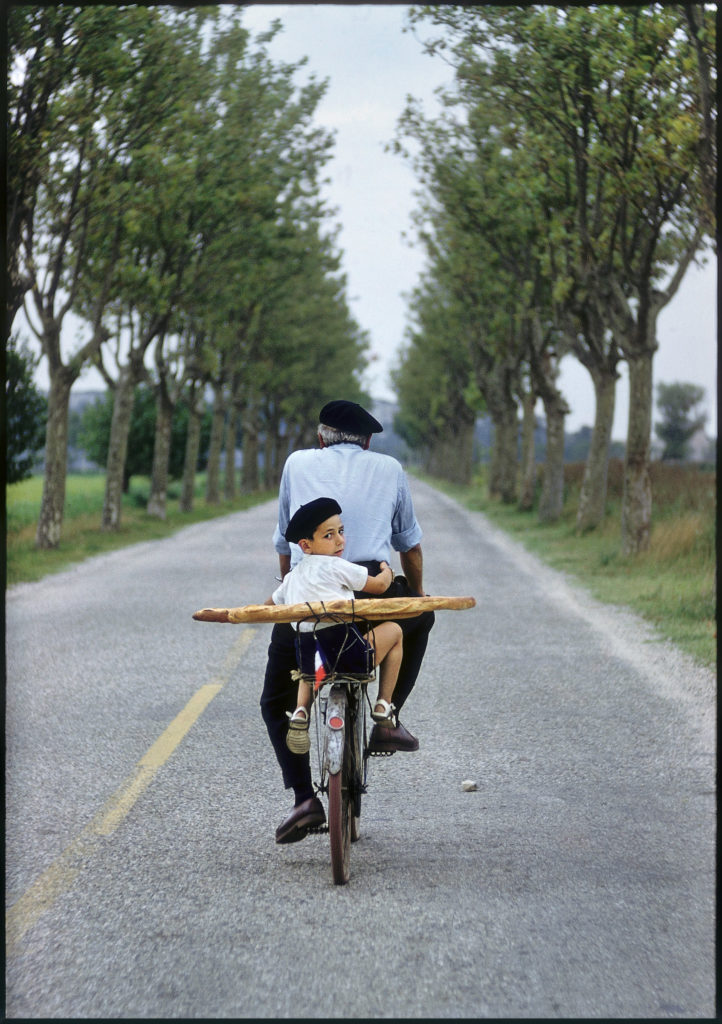 Almost always there are people in his images, captured naturally within the space, and exhibiting a dream-like quality. Many of his subjects consist of dogs, and he's written five books about them: Son of Bitch (1974), To the Dogs (1992), Dog Dogs (1998), Woof (2005), and Elliott Erwitt's Dogs (2008).
Though his photos are striking, he doesn't often say much about his works. In an interview with Gup Magazine, he simply says, "It's a nice picture," referring to his famous photograph of Fidel Castro, taken two years post-missile crisis. "I don't know what else there is to say about it." He tends to work with natural lighting and doesn't like to obsess about eye-catching colors or glamour. In the interview he said, "I try to blend into the background."
Un-obsessed with crystal clear focus, many of his shots exhibit motion — an excitable puppy, jumping up into the air next to the feet of his owner; a Hungarian woman waving goodbye to train passengers in Budapest; or a striking snapshot of a black man drinking from segregated water fountains in North Carolina — but hardly ever do we see these images in color. While visiting the "Elliott Erwitt – Personne" exhibit, experience an exclusive perspective of his classic and timeless street-life photography.
To book your own street-life photography workshop in Rome, and get tips and tricks from professional photographers, click here.
–Kirby Caraballo
Elliott Erwitt
Castello Carlo V
Lecce, Italy
21 April – 9 September 2018