There is nothing that inspires or even improves your eye and technique than observing the works of other photographers. Here is our round-up of photography exhibitions happening in 2018 around Italy. Please look us up in Rome and Palermo to plan an individual workshop and jump your level photographically.


---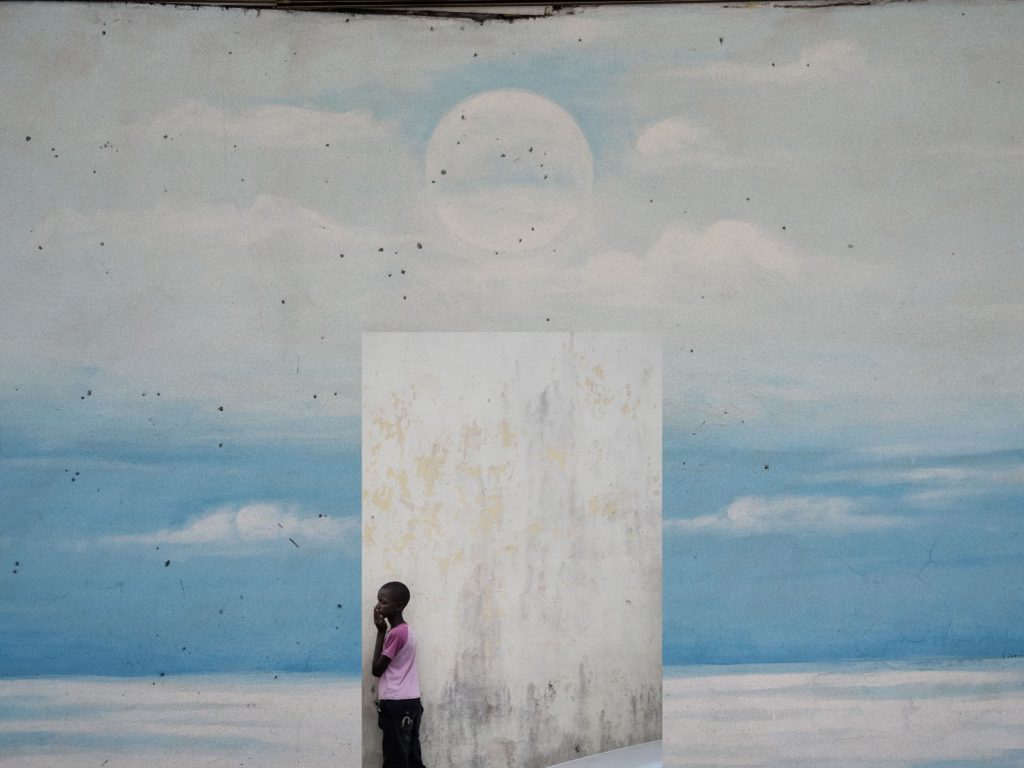 Photo Week 2018: Photography in the City
04 June – 10 June 2018
Milano Photo Week
Milan
This 7-day, multiple location, tribute extravaganza to the world of photography features over 170 events-within-the-event. Allowing photographers to experiment and actively participate, the event includes workshops, lectures, exhibitions and special projects. 
---
XXS Obiettivo.1
11 May – 16 June 2018
XXS Aperto al Contemporaneo
Palermo
XXS's newest exhibition distingushes photography from a group of nine artists: Aqua Aura, Maurizio Galimberti, Occhiomagico, Nicolò Quirico, Roberto Rinella, Jalal Sepehr, Susanna Sinclair, Sandy Skoglund  and  Marina Vargas. Though there's not much description on the theme of the show, the gallery itself tends to focus on the cultural impact and existence of young, contemporary Sicilian artists.
---
Check out our Palermo Photography Workshop with Dario Corso
---
The Invisible Man by Liu Bolin
Closing 01 July 2018
Compesso Del Vittoriano
Rome
Hiding himself within various backgrounds, Bolin presents a fascinating optical illusion in his self-portrait photography. This first major Italian retrospective for this Chinese photographer and artist features over 70 images of the artist camouflaged amongst some of the world's most famous monuments.
---
Duel exhibition by Giorgio Di Noto and Sara Palmieri (On the Distance of the Images and The Form of Silence)
06 June – 19 July 2018
Materia
Rome
Materia hosts a duel exhibition by the photographers Giorgio Di Noto and Sara Palmieri which plays on the viewer's perception of reality. Experience the two artists and photographers separately, first with Di Noto's work through different mediums (photography, 3D printing and monitors) that play with the nature of temporary reality and a material existence, specifically our perception of these things. Then, delve into Palmieri's work, confronting you with the significant question that defines this work: Can man break the wall that limits his perception of time, space and reality?, according to the show description.
---
Magnum Italy: From Cartier-Bresson to Paolo Pellegrin
09 May 2018 – 22 July 2018
Diocesan Museum Carlo Maria Martini
Milan
The Diocesan Museum Carlo Maria Martini hosts a total of 130 images from 20 of the most influential photographers of the 20th century. The exhibit focuses on photojournalistic images that tell the archival story of Italy from the post-war era to modern day. Starting with photographers like Henri Cartier-Bresson, the exhibition delves into images by Robert Capa, David Seymour, George Rodger and William Vandivert.
---
Imaginary Tales by Paolo Ventura
08 March – 29 July 2018
Armini/Silos, Via Bergognone 40
Milan
Intrigued with film and cinema from an early age, the photographer Paolo Ventura exhibits fascinating optical illusions of over 100 curated works this summer. The images lead into imaginary worlds and offer an intriguing look at Ventura's ability to bring dreams to life.
---
Fulvio Roiter – Fotografie 1948-2007
Closing 26 August 2018
Casa dei Tre Oei
Venice
A retrospective tribute to Roiter's life work, dating from the late 1940's to the recent present. In collaboration with the City of Venice and curated by Denis Curti, the exhibit showcases around 200 photographs, most of them vintage. Roiter emphasized and captured the city of Venice in his works.
---
Dreamers. 1968: How we were, how we will be.
05 May – 02 September 2018
Museum of Rome in Trastevere
Rome
A massive multimedia journey through time to Italy 1968, with more than 171 images separated into thematic sections, this exhibit takes a look at the ambitions and promises of the world's future dreamers by delving into the past. With 60 of the images previously unpublished, this is a comprehensive and rare look at Italy's past.
---
L'altro sguardo (The Other Look) – Fotografe Italiane 1965-2018
08 June – 02 September 2018
Plazzo delle Esposizioni
Rome
A profound testament to transformation and perseverance of Italian women in the last century, the exhibit showcases works from over 70 female photographers ranging from the mid-1960s to the current day. Curated by Raffaella Perna, it displays over 200 images from the Donato Pizzi Collection and includes topics covering important women's issues like male privilege, politics and society, and the women's liberation movement. At the end of the showing, witness a film of documentary-style interviews with the artists and photographers featured. Early work includes: Paola Agosti, Letizia Battaglia, Lisetta Carmi, Carla Cerati, Paola Mattioli and Marialba Russo. Later work includes: Marina Ballo Charmet, Silvia Camporesi, Monica Carocci, Gea Casolaro, Paola Di Bello, Luisa Lambri, Raffaella Mariniello, Marzia Migliora, Moira Ricci, Alessandra Spranzi.
---
When will it be Tomorrow – Sylvia Plachy
23 June – 02 September 2018
Museum of Rome in Trastevere
Rome
This retrospective exhibit showcases over 120 images by Sylvia Plachy. Born in Hungary, Plachy's portraits and prints have appeared in The New York Times Magazine, The New Yorker, Fortune, and The Village Voice.
---
Elliott Erwitt – Personne
21 April – 09 September 2018
Castello Carlo V
Lecce
The famed American and Italian street-life photojournalist Elliott Erwitt shares 120 images of his classic works. Though he primarily works in black and white, this exhibit in the historic Castello Carlo V in Lecce, Italy shows an exclusive look at the master's color photography. Click here to read more about the event.
---
Robert Capa Retrospective
25 April – 09 September 2018
Real Albergo dei Poveri
Palermo
A massive figure in photojournalism of the early 20th century, Capa has photographed iconic images portraying emotional the suffering and cruelty of war, along with lighter themed subjects like Pablo Picasso and Francoise Gilot. The exhibition is divided into 12 sections, separated by time and place, so visitors can travel vicariously through Capa's grueling experiences. The experience concludes with portraits of friends and artists like Ernest Hemingway, Truman Capote, Henri Matisse, Pablo Picasso, Gary Cooper, and William Faulkner.
---
Walls. The Walls if Rome. by Andrea Jemolo
20 June – 09 September 2018
Rome
In an attempt to visualize the more "invisible" monuments of Rome, Jemolo photographs the Aurelian Walls folded into the fabric of the city. Using long shutter speeds, Jemolo photographs a series of 77 images from rare perspectives, at points the public rarely have access to.
---
Balthasar Burkhard – From Document to Monumental Photography
09 June – 30 September 2018
LAC Museo d'arte della Svizzera Italiana
Lugano, Switzerland
Though the exhibit technically located in Switzerland, the LAC Lugano Museum of Italian Art is just an hour outside Milan's city center. The show includes works by the Swiss photographer, Burkhard, that traverse through the 1960s and '70s and cover his entire career.
---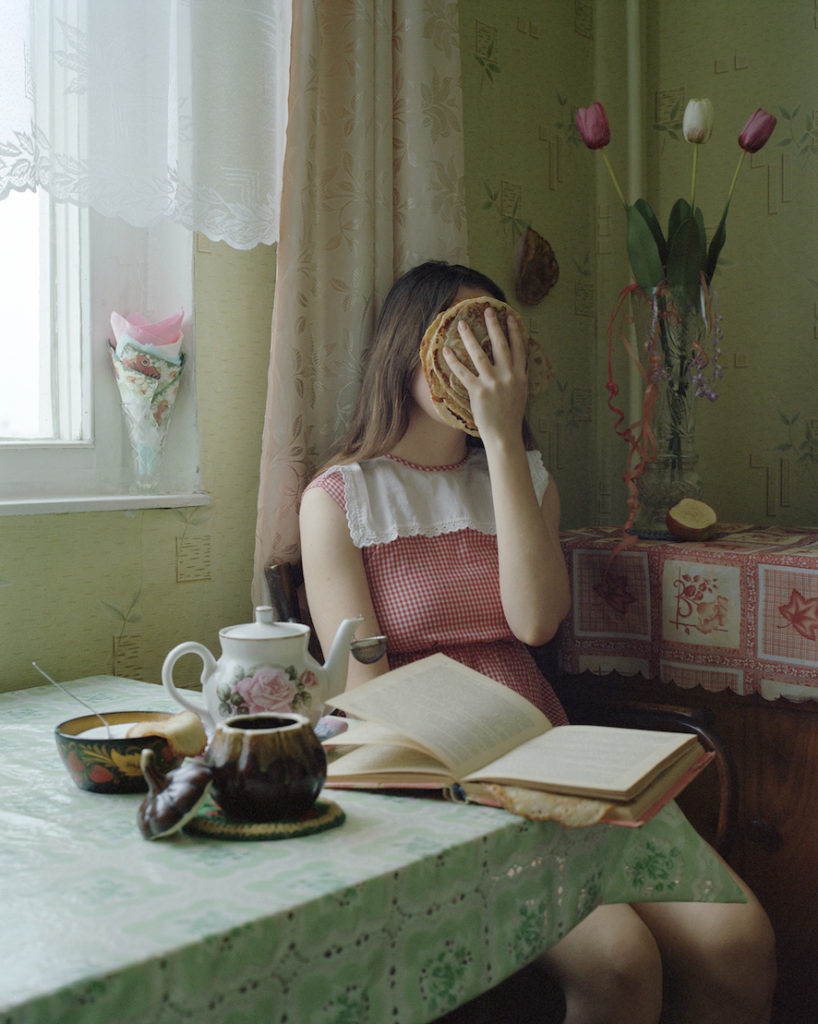 Cortona on he Move – International Photography Festival
12 July – 30 September 2018
Cortana On The Move
Cortana
Founded in 2011, Cortona's huge, annual photography festival aims to promote contemporary photography, while uniting together the minds of such photographers. Artists featured this year include Elinor Carucci, Tanya Habjouqa, Poulomi Basu and Sanne De Wilde, among others. The festival spans across the city and includes both documentary and artistic style photography.
---
Manifesta 12
16 June – 11 November 2018
The Planetary Garden
Palermo
One of the most major, international art events in europe, Manifesta hosts it's 12th festival in Palermo this year. As the European Nomadic Biennial, it relocates cities every two years for a diverse experience. This year, Manifesta chose Palermo to highlight the representation of migration and climate change, two themes Manifest says hold previlance in contemporary Europe. Click here to read more about the event.
---
Simplicemente Forografare Logo – Green, 2018. Courtesy of Simplicemente Fotografare.
Semplicemente Fotografare Live! – 2018
From September 2018
Semplicemente Fotografare
San Marino
Founded in 2013 by a spirited group of photographers, the Semplicemente Fotografare Live! Festival was born, featuring works from Italy-based photographers across the country. The festival itself spans a few blocks, in peppered gallery locations across a small section of San Marino. This festival features one of Rome Photography Workshop's own: Mauro Benedetti.
–Kirby Caraballo